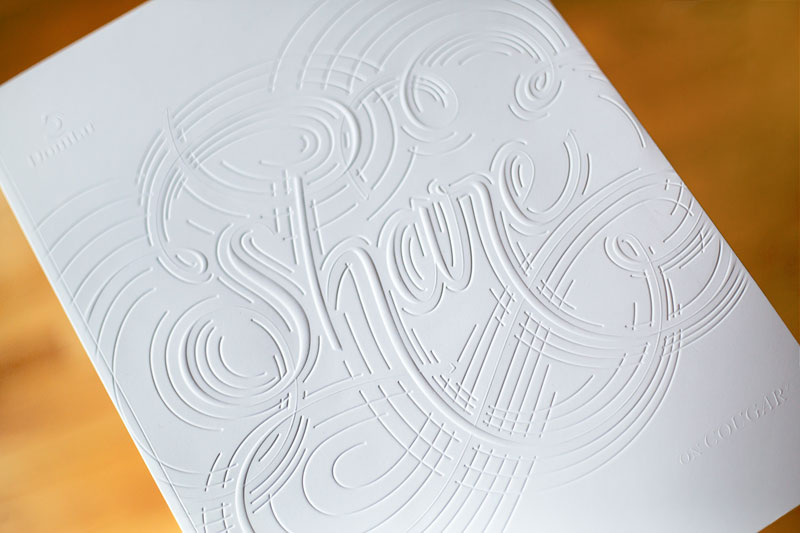 Some the client work I've done with Stokefire is featured in the Cougar paper company promotional book, Share on Cougar®. A physical copy was also displayed at the 2015 HOW Design Live Conference in Cougar's Live Blueline Gallery as an example of a beautiful use of their paper.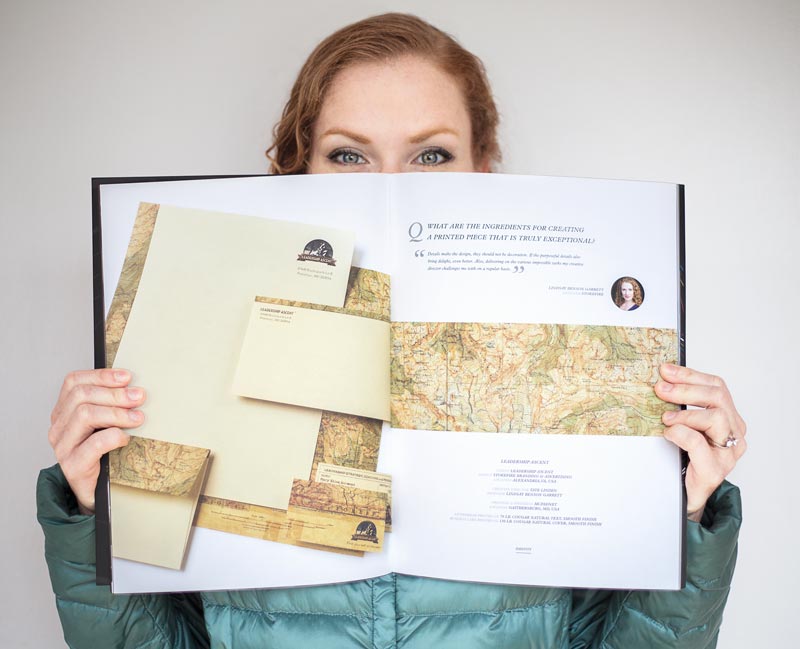 About the identity kit
A lifelong mountaineer, the founder (a recent escapee from the world of Fortune 500® client-side leadership training) looked to blend his thus far distinct passions for corporate leadership and adventuring into a single entity that would seamlessly bring lessons learned on the mountain to bear on the boardrooms of his clients. His mindset was fundamentally shifted on his climb up Mt. Rainier, leading to the tagline we developed for him: "Find yourself on the way."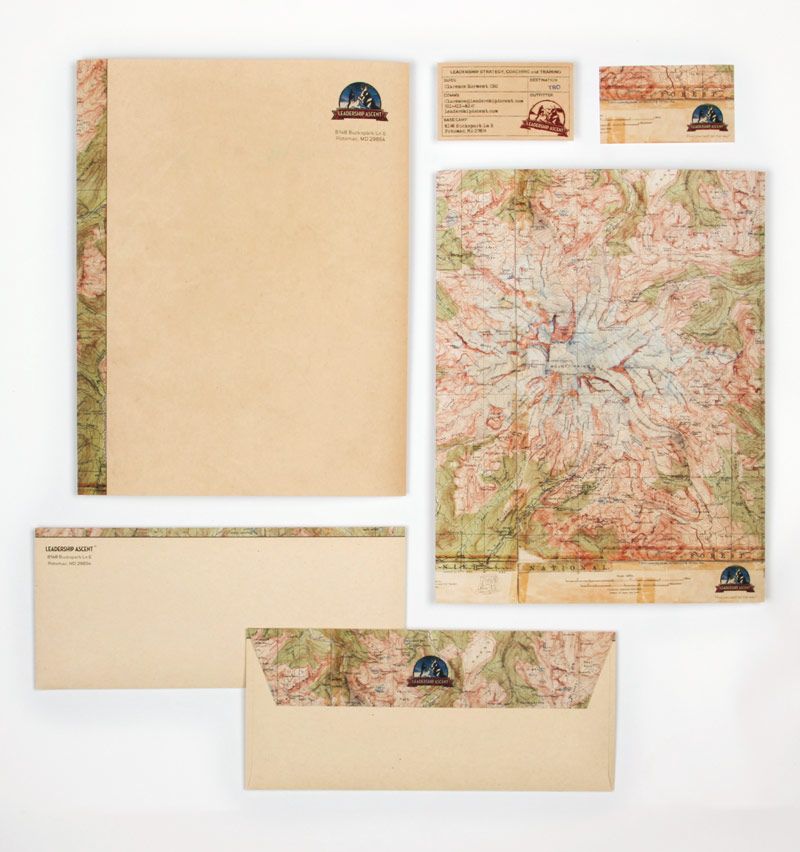 Where we start considering paper
The choice of paper played a critical role in contributing to the feeling of authenticity in the final design, but we began considering the weight and texture of the paper from the moment we conceived of the historical approach to the kit. As we started to develop the vintage mountaineering inspired stationery, we simultaneously started exploring cost effective paper options to make it come to life. 
We utilized century-old, lightly edited public domain maps of the founder's favorite mountain as the consistent visual, and this required a lot of ink to sit on top of the paper. We went with Cougar's 70lb text for the smooth grain and solid weight, choosing an uncoated stock to maintain the outdoorsy, weathered feel. Cougar natural was a cost effective stock that had a variety of weights available that enabled us to increase the tactile experience of the all-important business card while maintaining the same look as the rest of the kit. 
Our favorite moment during the project
At the initial presentation of the tagline in combination with the ID kit, his business partner (and wife) suggested that our creative director "must be sleeping with him, because that'd be the only we could possibly know him so well."