There are many Meals on Wheels programs across America – members of the national association come in every state and of every variety. There are different volunteers, donors, and directors working to end senior hunger, and the landscape is changing rapidly. What has worked in the past will not work in the future and now is the best time to join together to plan for success. Programs joined as a team are stronger together than they are apart.
This visual theme for the 2015 Meals on Wheels Annual Conference and Expo organizes disparate sparks (individuals supporting the cause) and focuses them all in one direction. This conference was the first step in sparking a larger, more effective, and brighter movement.
The 2015 conference was the largest Annual Meals on Wheels Conference ever held. Over 700 attendees converged in Orlando, Florida, and the hotel blocks filled up so fast they had to book reservations with new hotels.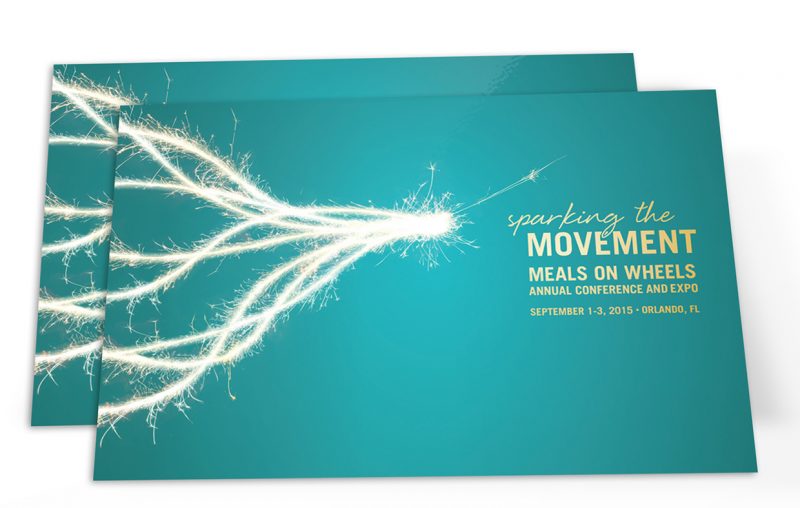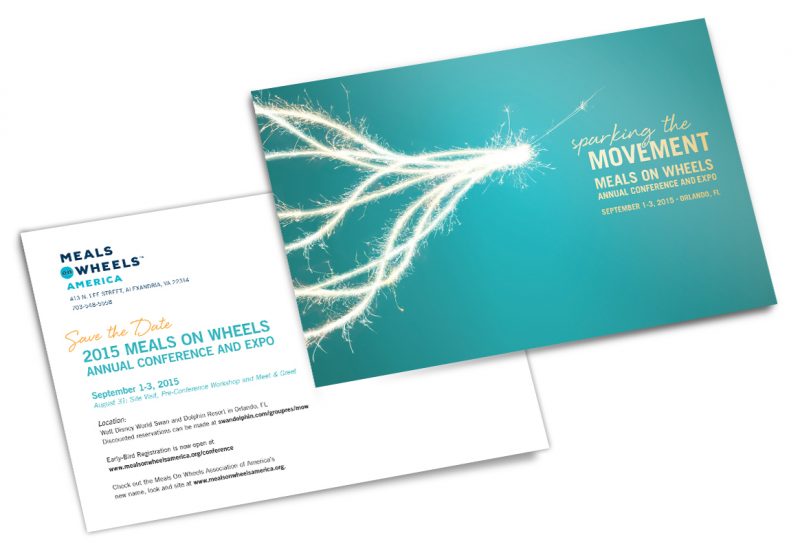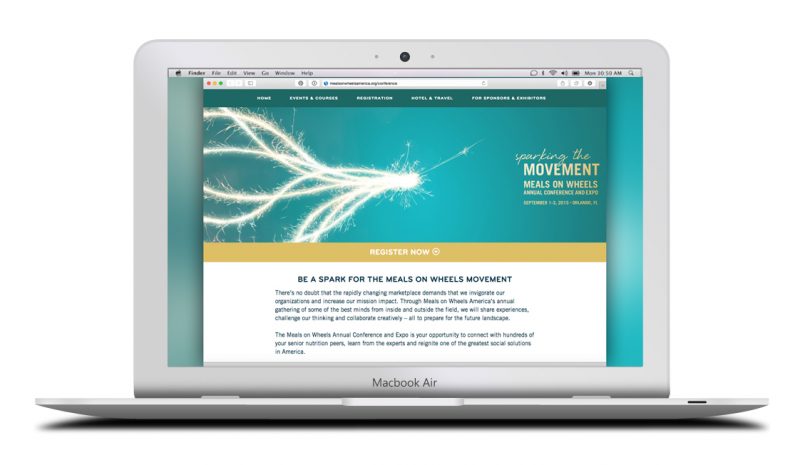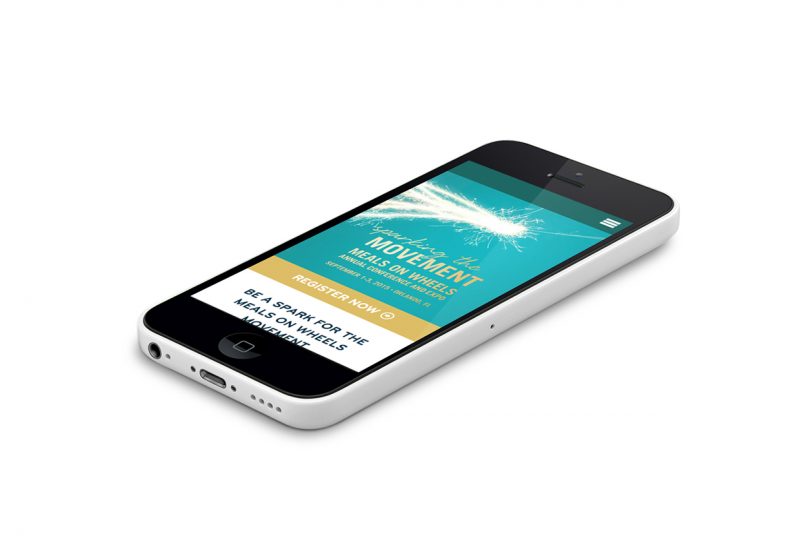 Work done through Stokefire Branding & Advertising. I formerly served as the head of creative at Meals on Wheels America. Years after departing, I'm proud to continue working with this important organization in achieving their mission.