The Charlottesville Ballet is fast becoming a well known and highly respected professional company and training ground for dancers in Virginia.
I met Sara Jansen and Emily Mott while we were all dancing at the Richmond Ballet. Sara and Emily co-direct the Charlottesville Ballet and recently opened the Charlottesville Ballet Academy. They asked me to design a modern, elegant logo for new school and the professional company. Movement, pointe shoe ribbons, and their monogram are incorporated into the mark. The new logo serves as the unifying mark between the company and the academy.
Before designing their logo and stationery, I enjoyed photographing many of their performances in Charlottesville, shown below.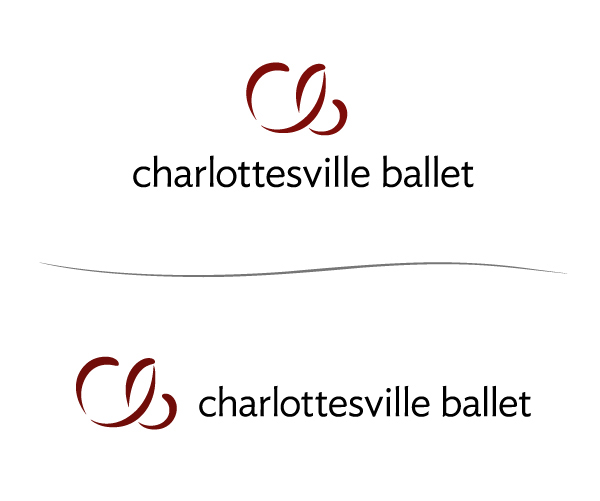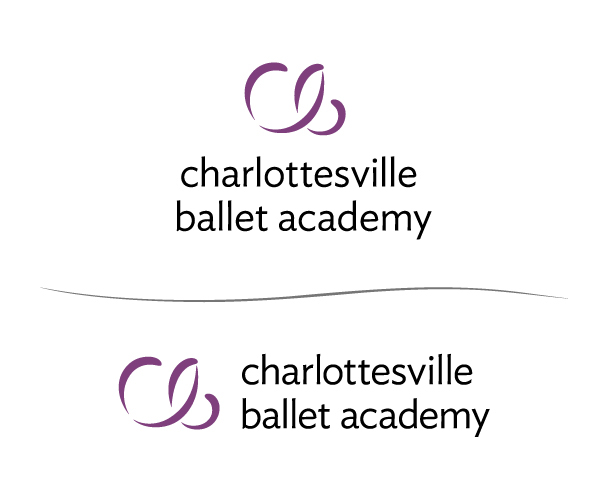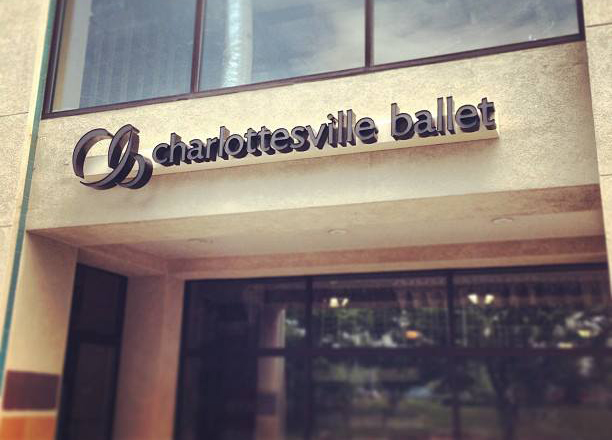 Nutcracker
The Charlottesville Ballet's Nutcracker is a beautiful and easy way to take part in a great American holiday tradition. This abbreviated rendition of the Nutcracker is a great way to introduce young ones to the art of ballet while being enchanted with the skills of local professional dancers. To inspire the community to get into the holiday spirit, relax for an evening or inspire their children with an introduction to the arts, we put together a poster with a modern classic feel that showcased the high quality of the ballet.
I served as the art director and graphic designer on this campaign that will unfold over several years.
Photography by Keith Alan Sprouse. Custom lettering by Clara Cline.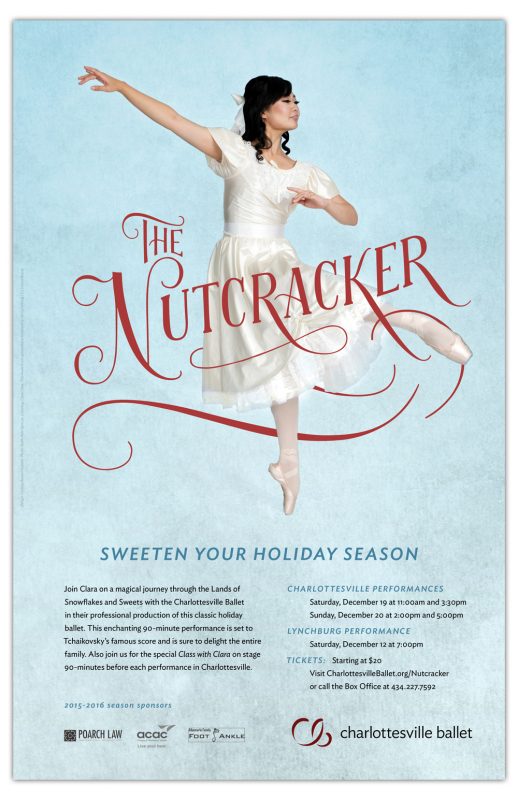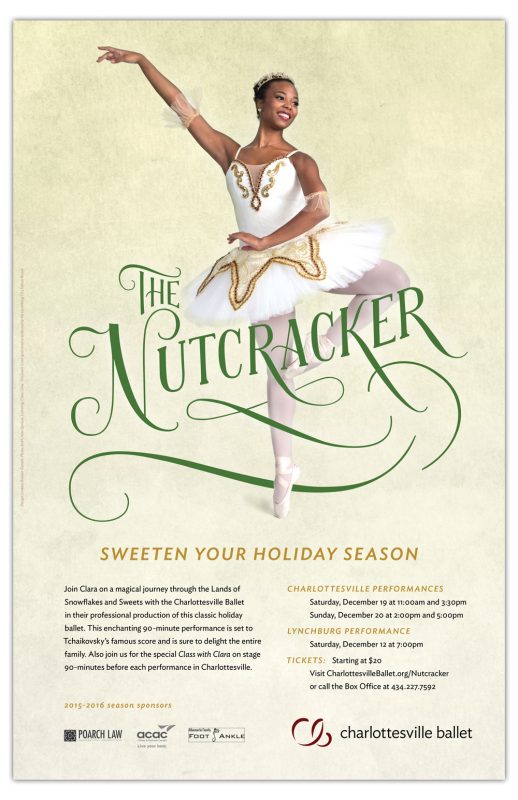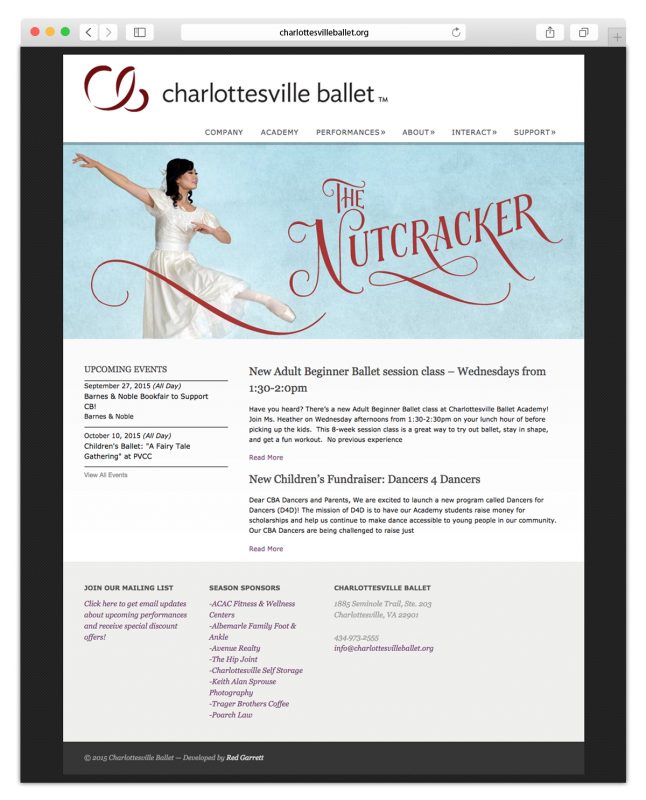 Hard Hat Fundraiser Gala Marketing
In their second expansion since 2007, new facilities are being built to accomodate their incredible progress. In order to simultaneously fundraise and celebrate this momentous occasion, a Hard Hat Gala was planned. I was called upon to create the invitation and promotional materials to market the event and location change.
The concept of "building a better ballet" was born. Dance doesn't just train children to stand up straight and spin in pretty circles, it helps build confidence, creativity and an appreciation for the arts. Even though the steps are executed with apparent ease and grace, incredible strength, dedication and passion are required to become a professional.
Opening this new location will help the Charlottesville Ballet enrich and uplift through training and performances. By building a better ballet, they are building a better community.